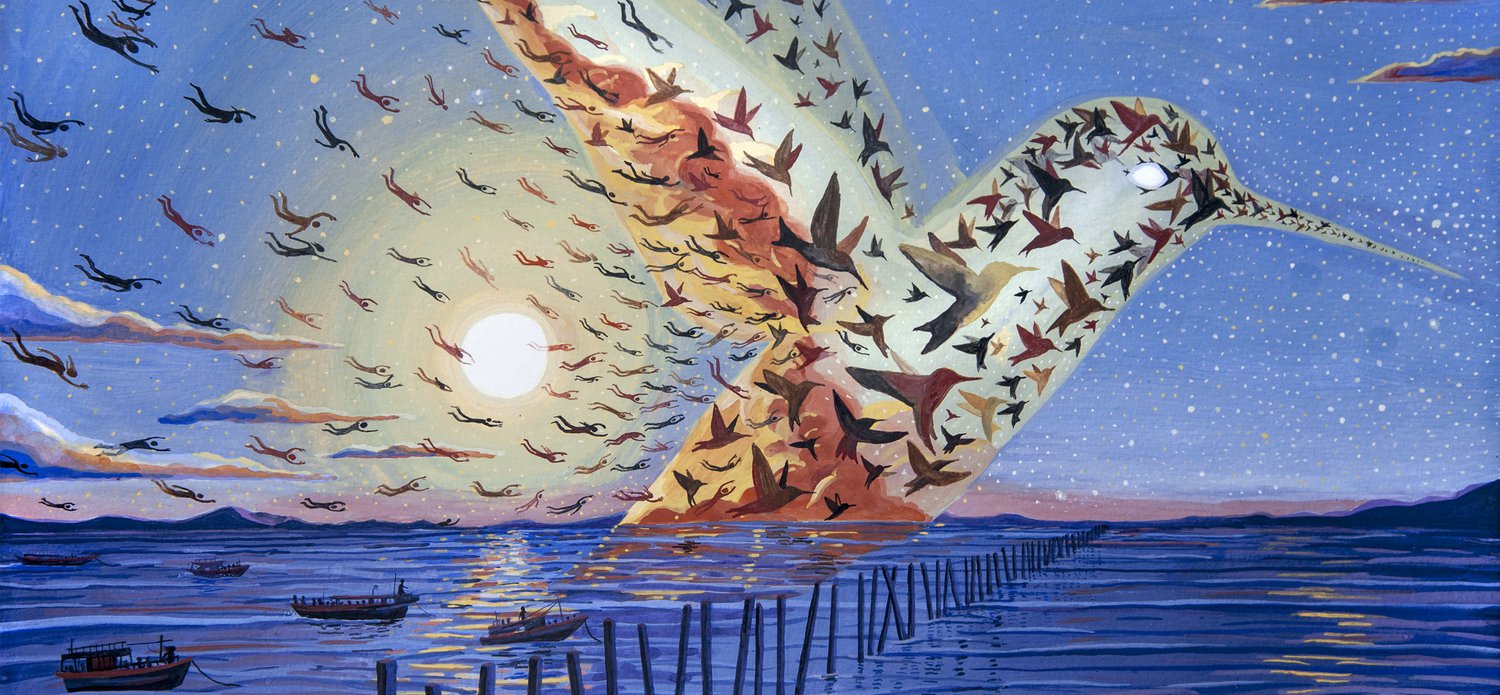 Until We Are All Free
The Center for Cultural Power
August 12, 2020
How might Black and Brown artists and movement leaders unite to upend unjust systems of oppression? Launched in 2015, UNTIL WE ARE ALL FREE was an unprecedented collaboration between CultureStrike, Mobilize the Immigrant Vote, and Black Alliance for Just Immigration, responding to the call from Black leaders for immigrant and refugee rights advocates to address racial justice and show up for Black lives. At a time when more than 200 Black people were killed by law enforcement in the last 6 months of 2015 and 1,100 migrants are deported every day, UNTIL WE ARE ALL FREE deployed art and cultural strategy to build solidarity and envision a more just, compassionate, and free world. It engaged artists across disciplines and leaders across sectors to break down the walls that separate us and challenge the incarceration, deportation, and detention of our communities.
The movement for Black Liberation unfolding across communities in 2020 calls for a renewed commitment to unity and a cultural approach to action. We invited artists and activists to draw from the tools we forged in 2015 and contextualize them for the moment we are living.
The curriculum includes art-based activities to encourage introspection, imagination, and visionary solutions to address anti-Black racism and stand with immigrants and refugees. The guide leads participants through questions about how these issues intersect with their own stories. It's designed to engage young people and adults, and is great for your circle of friends, book clubs, youth ministries, parent groups, community organizations, and more.
The Stencil and Banner Toolkit lets you build inspiring, positive, and compelling visuals -- the key to any successful movement or campaign! From worker justice to racial justice to immigrant and refugee rights, the art kit includes more than a dozen free templates and step-by-step videos that take you through making stencils and banners using affordable supplies.
Banner art: Jess X Chen