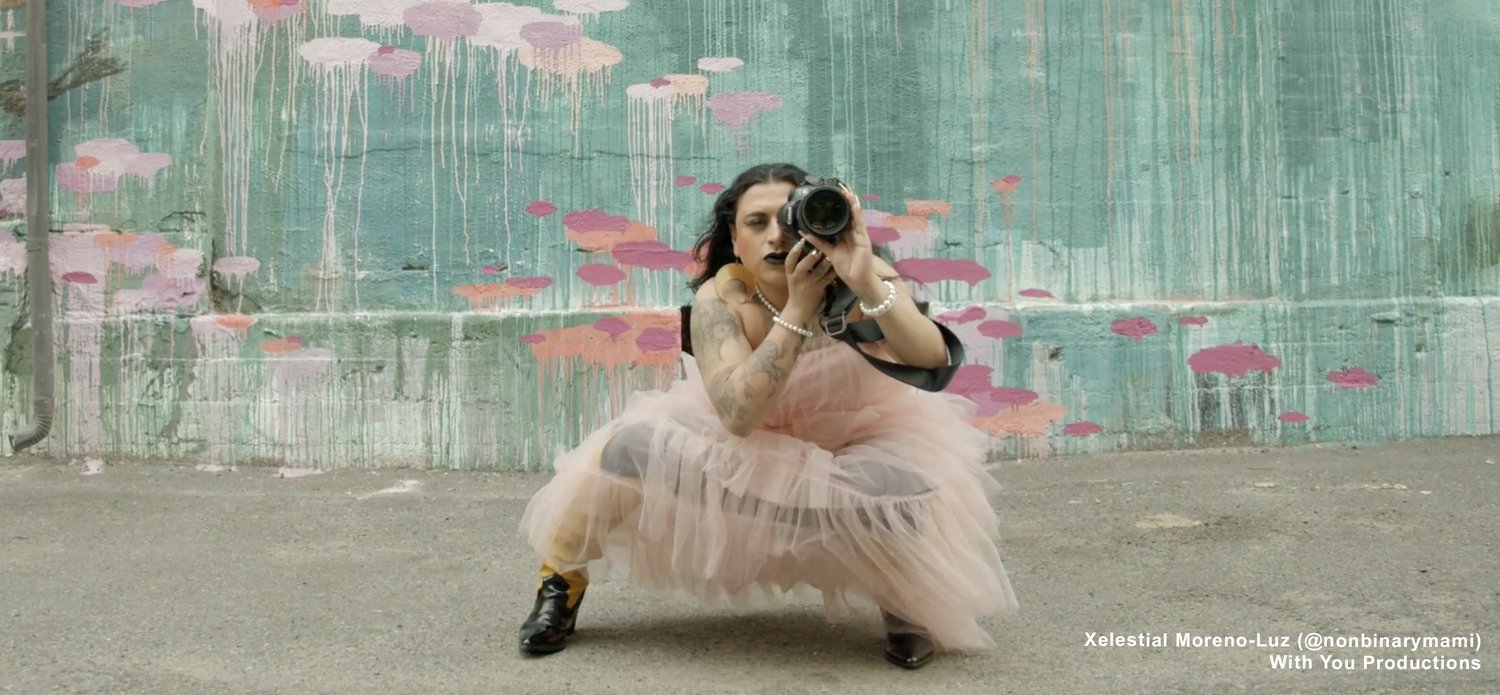 The Border Report 2023
Freddie Seipoldt
August 09, 2023
Oftentimes, it takes a safe and joyous space of learning and community to fire up the flames glowing in a changemaker. As one artist who joined a dynamic artist and organizer cohort on the US Southern Border said, "For a long time I thought I was alone, and sometimes I felt isolated and not included, unrecognized, but mostly unsupported. Hearing about narrative strategy made me feel seen, and challenged me to be fierce about standing up, going against the grain."
The Center for Cultural Power wrapped an 18-month narrative power building cohort of artists and organizers and reported on what they learned in a new report, Border Futures Narrative Project. This report is part of our research agenda which includes our latest case studies in Building Narrative of Joy and upcoming studies on our Constellations Fund and Initiative AND our migrant storytelling work which includes the Beyond Status undocumented film initiative.
Border communities hold the solutions we need. On issues from migration, DACA, environmental harm, to the detention of unaccompanied minors, their complex human stories have the potential to counter, subvert, and ultimately overtake dominant narratives rooted in racism and xenophobia.
We witnessed several ways storytellers gained narrative power. One writer landed a book contract, another placed films in festivals. Movement organizers saw narratives move policy, and witnessed community members begin to think of themselves as experts with solutions. In New Mexico, a collaboration between an immigrant law center and artists helped pass legislation protecting undocumented youth, with the lead organizer saying they could not have succeeded without artists.
The project included:
Developing and delivering curricula in both Creative Entrepreneurship and Narrative Strategy
Developing and launching a Narrative Guide
Funding projects already in the works or expanding them
Testing select art pieces for audience response
As part of a three-year Ford Foundation effort to preserve and grow stories showing the Border region on its own terms, the narrative cohort embodied the belief that by investing in BIPOC artists alongside organizers, these change makers create stories that allow us to envision a just and equitable future – and make it irresistible.
The learning journey uncovered that
Cultural Power's approach to building narrative leadership built power and inspired artists and organizations by shifting mindsets around confidence, connection to core narratives, professional sustainability, a sense of community, and identity as change agents.
Providing additional time and including artists in the processes improved the Narrative Guide.
Testing a selection of stories demonstrated positive audience impact.
Our key recommendation is that we strategically attend to relationships in order to ignite the power building fuel of lived experience. Our study found that we build power sustainably when we listen to and take into account the lives of those fighting for justice in impacted communities. We recommend that we continue listening to storytellers as they define their audiences because the power to tell stories on one's own terms includes describing who we want to receive it, and sharing with the field why these choices are significant.
By 2023, the Reclaiming Border Narratives project comprised several million dollars in investments from the Ford Foundation, allowing the project to re-distribute additional specific funds through grants, awards and technical assistance for the creation of stories and art. The Learning & Impact team at Cultural Power authored this report that spans the project from 2022 to the first quarter of 2023. We make this offering to:
Offer a front row seat to the magic that unfolded and a view into the elements of power building
Honor the work
and sketch a framework for you to join us in navigating the way ahead.
Continue to follow for our upcoming reports on our approach to powerbuilding and an illustrated primer on how narratives form and move in culture.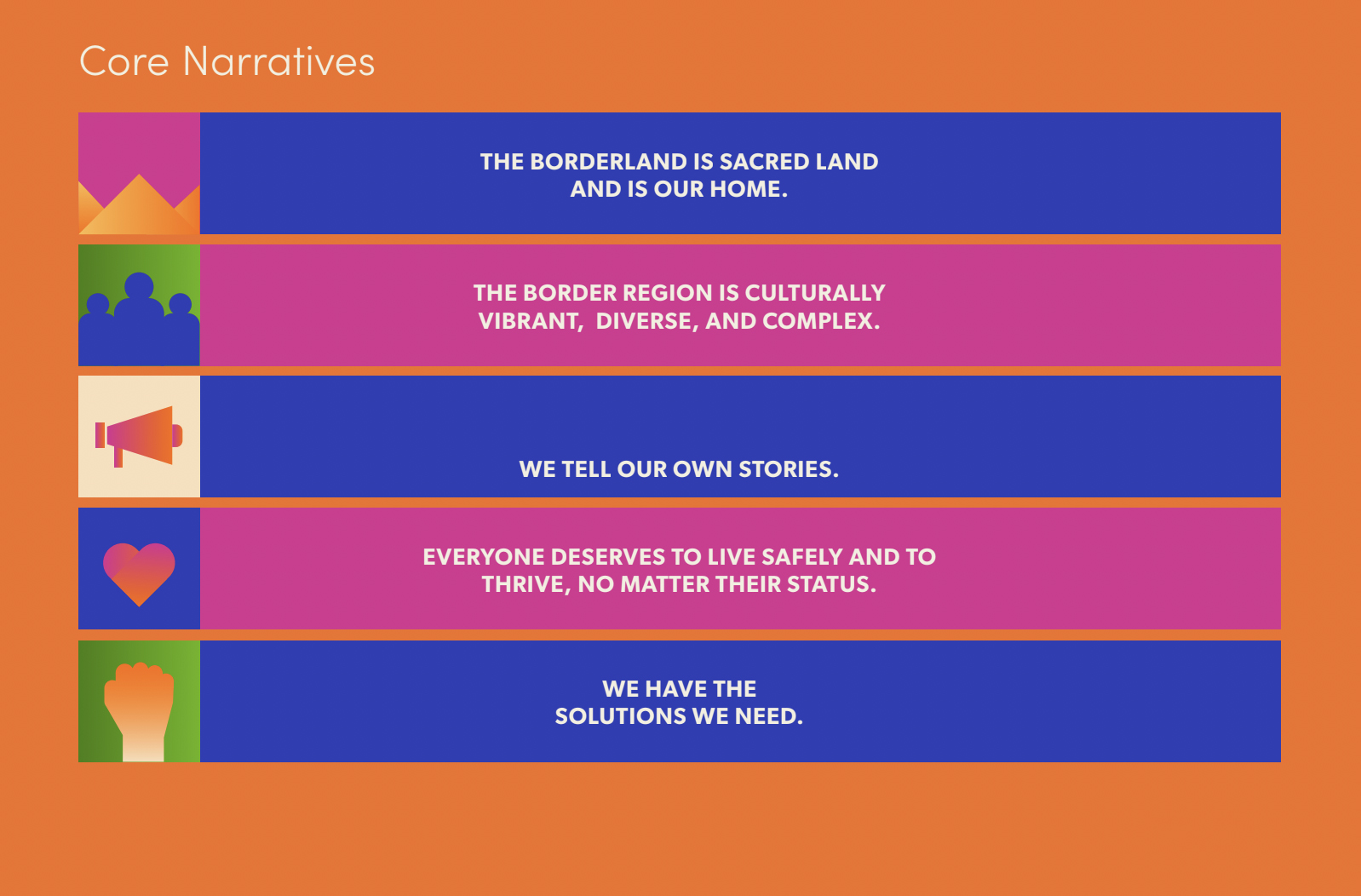 For more information, contact Aisha Goss aisha@culturalpower.org