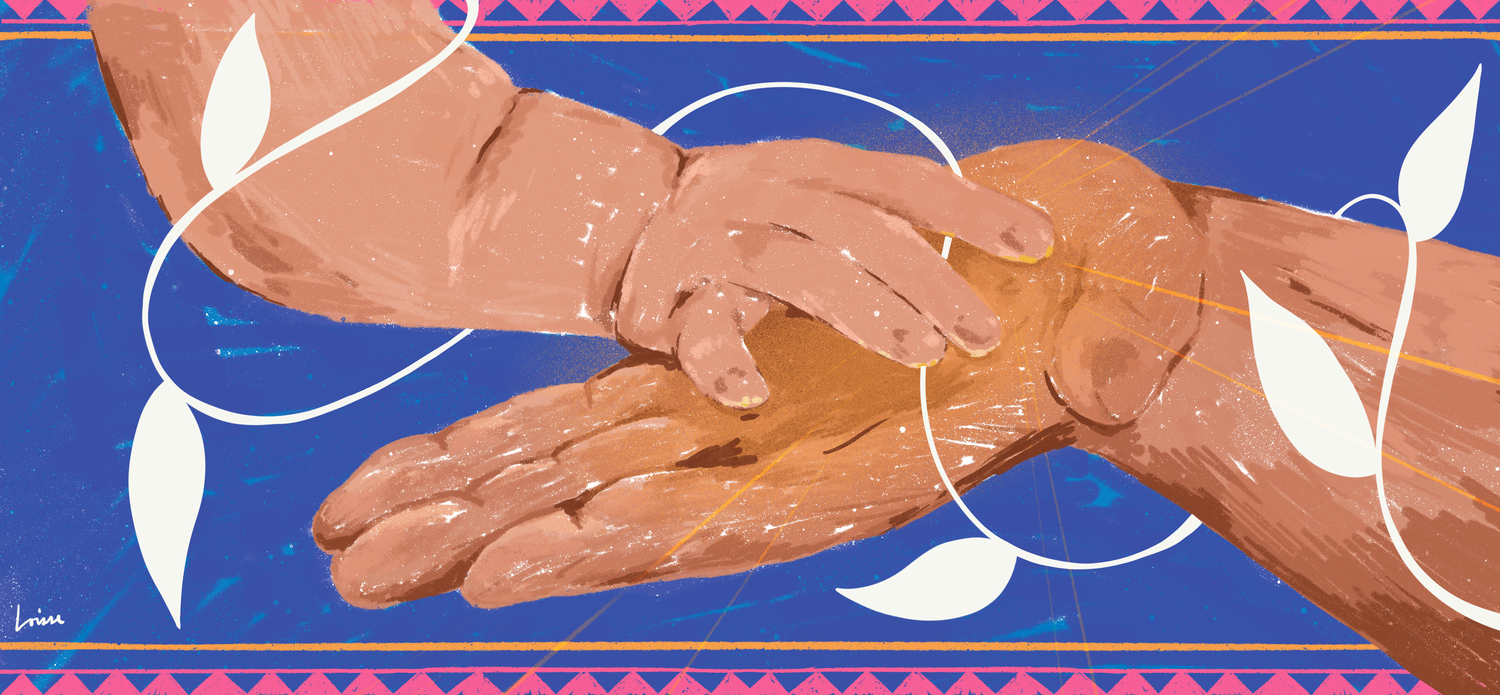 Ancestry Through Cultural Collaboration
The Center for Cultural Power
November 21, 2022
It's Native American Heritage Month and we're taking a moment to lift our hands to all our Indigenous staff and the ancestors they carry with and within them, our Indigenous partners in growing cultural power, and to all our relatives who are here among us and in the star world. Honoring Indigenous peoples, territories, languages, and varied cultural practices is a commitment made not only by the people of this land to each other, but one righteously demanded of those currently settled here.
Centering reciprocity within our ruminations and rememberings creates space for those who breathe life into their experiences to surrender to their storytelling, an oral tradition respected by many of our relations. The Center for Cultural Power operates across Turtle Island (so-called North America), which spans hundreds of nations' territories and traditional ways of knowing. Showing up in the spaces we occupy as Native and non-Native movement builders and culture bearers has allowed us to lean into the responsibilities we have to the land and its stewards.
Through our Climate Woke work, we work closely with our communities who show up on the frontlines of, and hold the solutions to de-escalating the current climate crises. In the face of these inequities, we uplift Native folks who lead us in innovative, green and sustainable solutions, passing down a model of autonomy and sovereignty to future generations.
We know that continued climate education is only one of the tools we keep in our tool box to amplify Indigenous voices and creatives year round. This year we were grateful to be in alliance with Native artists whose brilliance taught us about Two-Spirit and LGBTQ+ liberation, Land Back, the Indian Child Welfare Act (ICWA), Reproductive Justice, and civic engagement through our Movement to the Ballot Box campaign. Reconnecting to and reconciling with our diverse lineages allows us to be in community with our audiences. As such, creators in our collective have made a conscious choice to uplift our Indigenous and Afro-descendant communities through commissions rooted in creating equitable space for art in our movements!
As you move throughout the rest of Native American Heritage Month we ask you to make time to:
Educate yourself about the lands you occupy
Learn how you can support the Native nations where you live
Provide support to local Land Back efforts
Lean into elevating Indigenous voices and creations with consent and collaboration
It's always a good day to be and honor the beautiful prismatic energy and ancestry of Indigenous peoples. Never forget, we are still here!