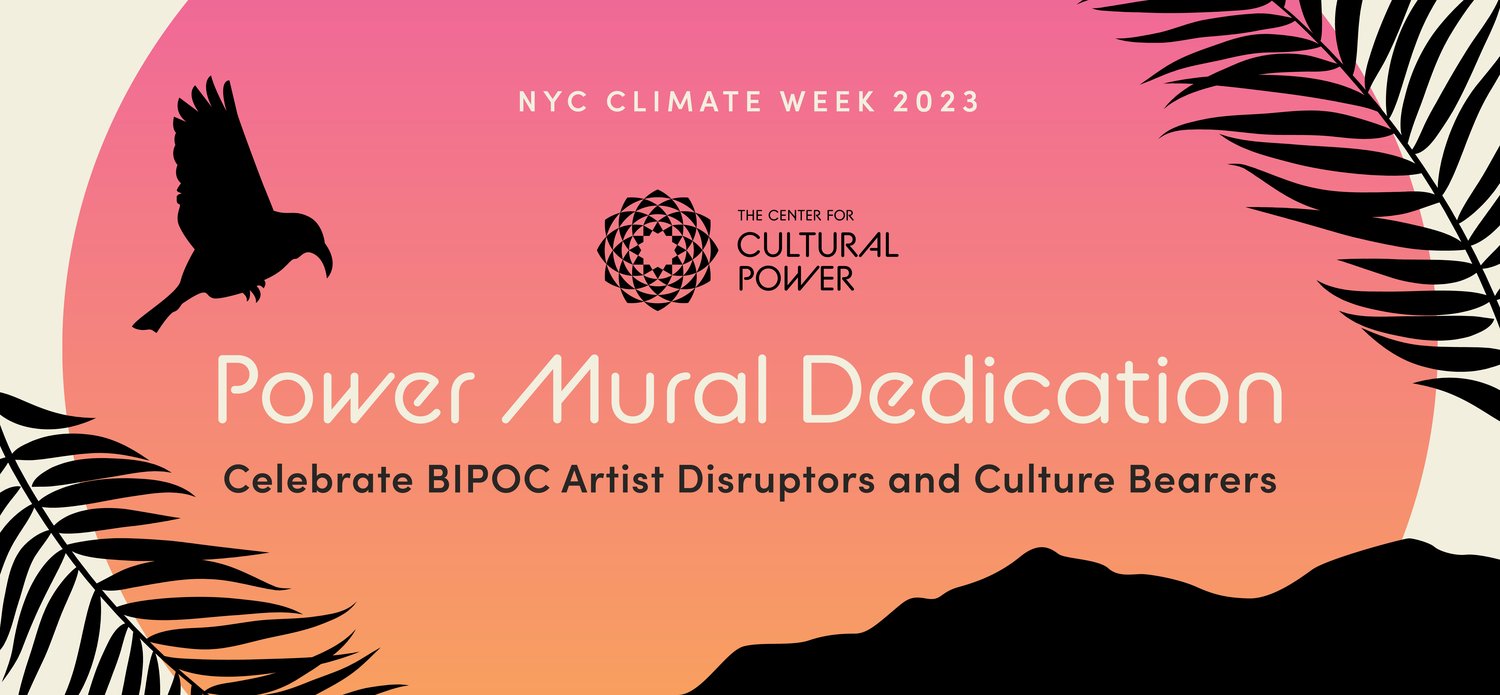 The Power Mural at Climate Week 2023
The Center for Cultural Power
September 14, 2023
Culture is power. It moves faster than politics and speaks to our hearts and minds. Artists are vital, yet often overlooked, agents of climate solutions. In particular, BIPOC Artist Disruptors and Culture Bearers who live and work on the frontlines of the climate crisis are helping us to understand the present and imagine new futures.
To highlight these facts, we have commissioned Bronx-based, mixed media artist, Sonja John to create a mural during Climate Week, one of the largest climate gatherings that accompanies the United Nations General Assembly in New York City. The mural is dedicated to BIPOC artists and Culture Bearers who educate, organize and care for communities that are struggling at this very moment with extreme weather events, rising floodwaters, polluted air and water, and the extractive systems that exacerbate these crises.
You can participate in the silent auction for the mural by visiting If Not Us Then Who's auction page, with 100% of proceeds going to supporting People's Fund of Maui and Sonja's practice.
ABOUT THE MURAL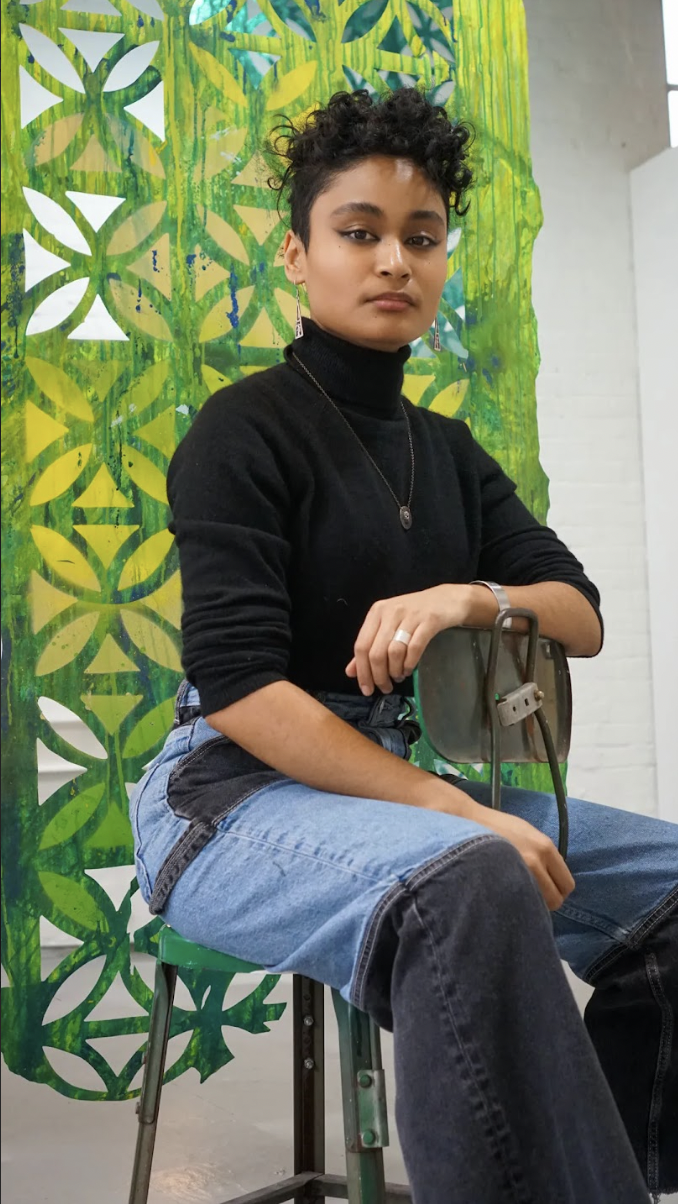 We have the data. We know the science. What we need is the ART.
Sonja writes: "The work depicts my sister, Na'amah, and her son, Luca, on a beach in West Maui. Their lives have been drastically altered by the Lahaina fires and they have been struggling with everyday transitions like starting school and more existential ones, like stewardship of local water sources as luxury developments, plantations and resorts vie to cut off access. The endangered Hawaiian species in the painting remind us of an essential fact: We are Nature defending ourselves."
JOIN US!
Tuesday Sept 19, 10:00 a.m. -4:00 p.m. (EST) @ Javits Center - North / Pavilion - Live Painting Experience - Witness the creative process live and in real-time! (Climate Nest Registration required)
Wednesday Sept. 20th, 12pm (EST) - Celebrate the Power Mural! Please join us for light refreshments, photos, and a dedication by Favianna Rodriguez -- artist, activist and President of The Center for Cultural Power. Please RSVP
Wednesday Sept. 20th and Thursday Sept. 21st, 830 a.m- 5:00 pm. (EST) @ Javits Center - North Pavilion - The mural will remain on view for photos and conversation
Friday & Saturday Sept 22nd and 23rd, 9am-5pm (EST) - The mural will be on view at Our Village hosted by If Not Us Then Who @ Helen Mills Event Space and Theater (137-139 W 26th St, New York)
ABOUT THE ARTIST
Sonja John is a queer, first generation, Bronx-based artist, educator, and curator. John's interdisciplinary practice explores cultural, botanical, and material hybridity through paintings, textiles, printmaking, and site-responsive installations that reference plant forms and vernacular architecture across equatorial zones. These motifs investigate diasporic longing and nostalgic fictions of the Caribbean built from history, memory, and family lore.