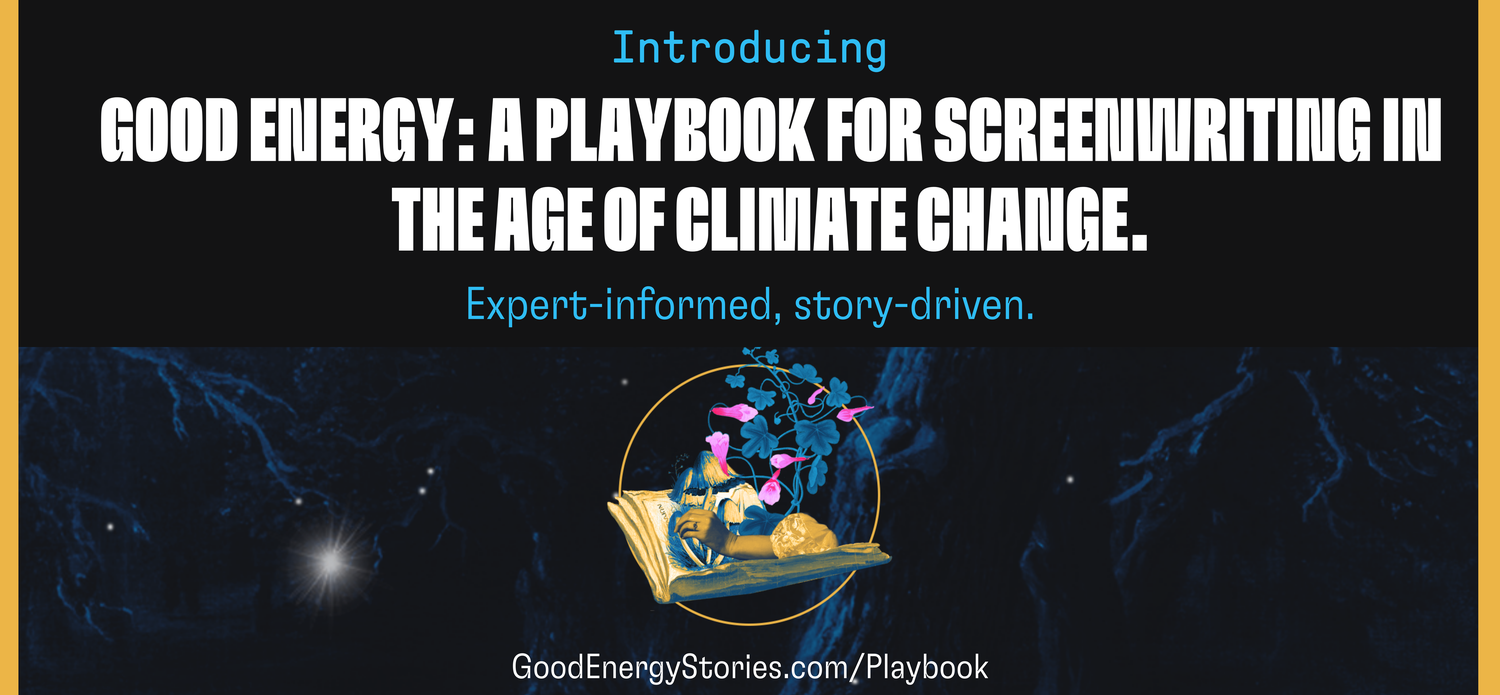 The Good Energy Playbook
The Center for Cultural Power
April 25, 2022
The Good Energy Playbook, released in April 2022, empowers writers by giving backstory into climate science and accountability, in depth tools for climate storytelling, and resources for artistic health and partner opportunities. Adam McKay, writer and director of the movie "Don't Look Up" writes: "Climate change is the biggest story in 66 million years…As filmmakers and creators, we need to do our part in keeping the conversation top of mind." It's to be expected that writing climate stories can be challenging when we face the fact that we are all figuring out solutions together.
The site is accessible to all artists and writers who want to begin the future of climate storytelling. The Center for Cultural Power's founder, Favianna Rodriguez, boldly invites readers into the purpose of the Good Energy Playbook with these questions:
"How do we tell new and great stories in the age of climate change?
How do we honestly and authentically write about what it's like to live in the world right now?
How do we write with radical imagination? With courage?"
Also featured in the Good Energy Playbook are activists like Adrienne Marie Brown, Jade Begay from the NDN Collective and Antha Williams, the global head of Bloomberg Philanthropy's Environmental Program. Additionally, the Playbook includes renown TV writers and producers like Elijah Aaron (Bojack Horseman), Zoanne Clack (Grey's Anatomy), and Dorothy Fortenberry (The Handmaid's Tale). Powerful voices in climate include Dr. Kate Marvel and NASA Scientist, Dr. Peter Kalmus.
Needless to say, we hope we can count on major Hollywood players to invest in these stories, and to ensure that BIPOC, queer, trans, migrant and disabled voices are leading in these writers' rooms. Our support for the Good Energy Playbook will be through our annual Disruptors Fellowship – a cohort creating space for emerging BIPOC, migrant, queer, and disabled television writers and offering opportunity, funding, and mentorship as they break into the industry. The Good Energy Playbook takes our mission even further by allowing culture to lead the way to a more inclusive and representative future in media by ensuring that both the writing and the writers are aligned in global justice issues, specifically environmental health.