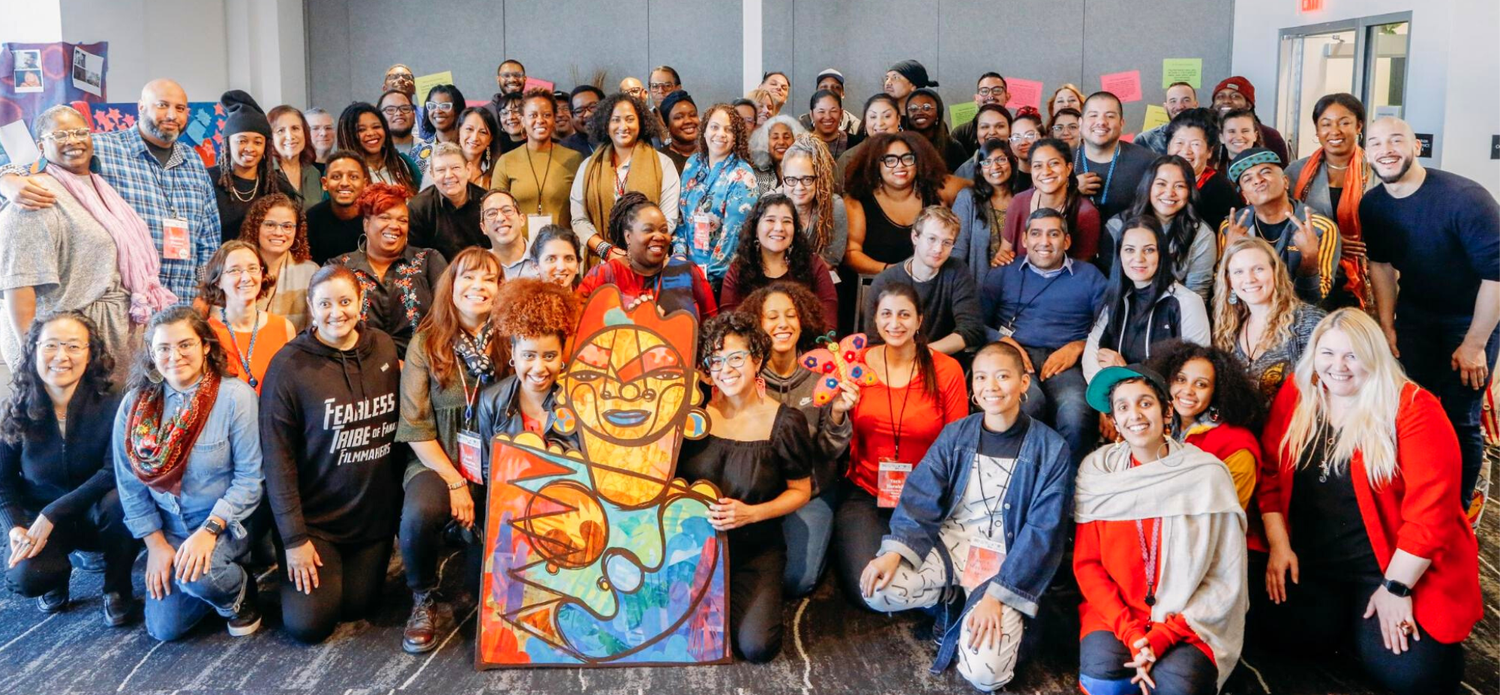 Investing in Cultural Power
The Center for Cultural Power
June 26, 2020
Art and culture shape ideas and behavior, and never have we seen a time more primed for radical imagination than 2020. In the age of pandemic, financial crisis and international uprisings for Black Liberation, artists and culture workers play a critical role in mapping an equitable, anti-racist future. But to have an impact, they need investment, community and long-term support.
Celestial Navigation: How to Fund Culture Change in the U.S. is a call to action for philanthropy to invest in artists, storytellers and cultural organizers who can imagine the path forward, particularly those who are Queer, Trans, Black, Indigenous, & People of Colour (QTBIPOC) and have been historically underrepresented while doing the creative labor necessary to shift culture. Calls are echoing around the virtual halls of philanthropy — what can your institution do to dissolve white supremacy and mitigate the consolidation of wealth and power among those who have accumulated wealth generation after generation?
This report is the result of the 2020 Constellations Convening, which brought together more than 80 artists, cultural organizers and culture workers to strategize on strengthening the field of cultural strategy. The gathering marked a serious step towards centering artists of color in the conversation about narrative and culture.
Since then, the convening's Design Team synthesized and vetted recommendations for investing in the growth, connectivity and experimental development of cultural power where art and social justice meet. The report lays out three areas for investment to anchor the nascent and emerging field of cultural strategy:
Invest in providing general support directly to Artist Disruptors. Artist Disruptors are artists actively using their work to undo systems of oppression and domination. Funders should stretch towards this circle of artists.
Provide general support to cultural strategy organizations working at the intersections of art and social justice.
Invest in time-bound experiments that connect organizations and artists across the field to advance strategy and leadership. Providing opportunities for collaboration among cultural strategy organizations and Artist Disruptors will allow the field to adequately develop our foundational theories and pedagogy.
The Constellations Design Team is a powerful group of cultural leaders who continue to meet to support the growth and development of our ecosystem. If you are interested to learn more about how to invest in narrative strategy that centers artists of color, please reach out to renee [at] culturalpower.org.
"This is precisely the time when artists go to work. There is no time for despair, no place for self-pity, no need for silence, no room for fear. We speak, we write, we do language. This is how civilizations heal."
-Toni Morrison