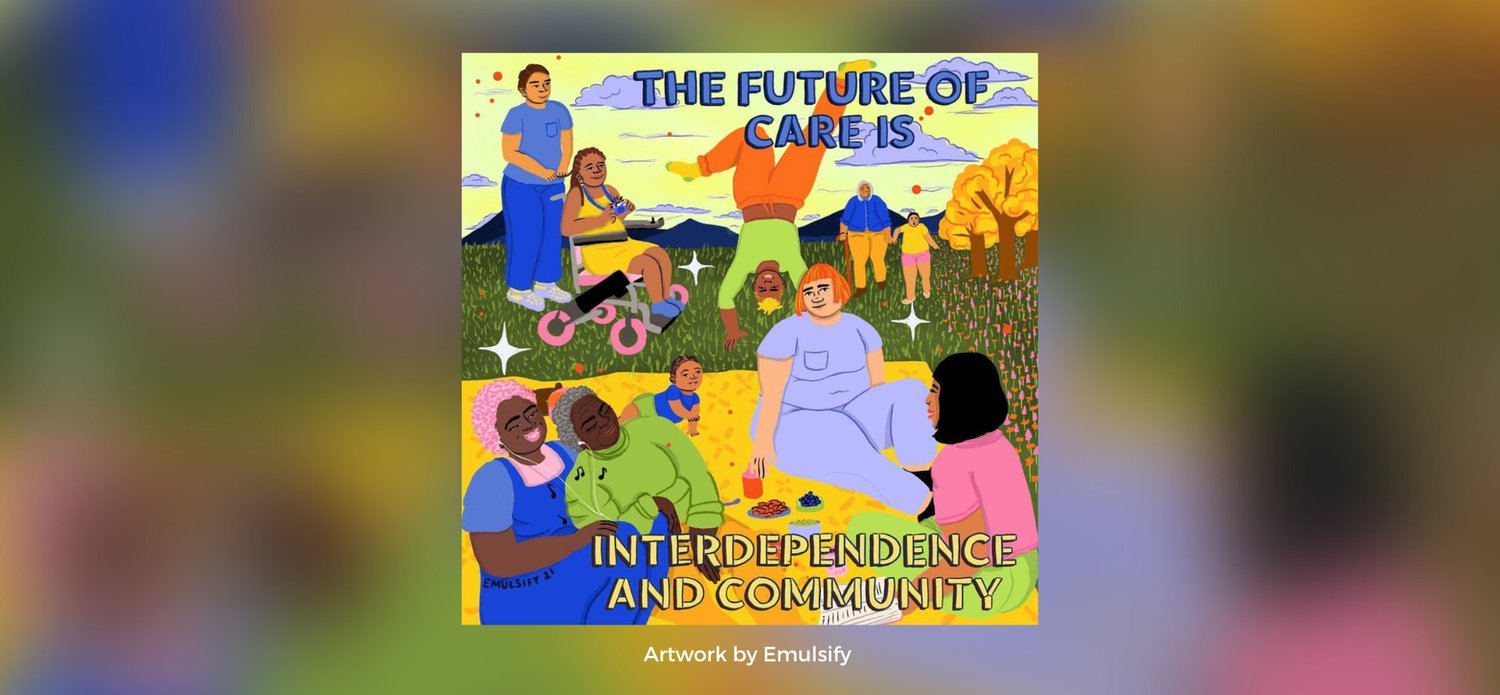 Enough Spoons for Celebration
The Center for Cultural Power
July 14, 2022
Disability Pride Month has been recognized since the inception of the Americans with Disabilities Act (ADA) in July of 1990. In the decades since the ADA came into effect, disabled activists, artists, and allies have educated non-disabled people on meaningfully uplifting those with physical, learning, speech, emotional, and medical differences. For the non-disabled people here to learn with us, please remember that in order to achieve a full spectrum of community, we must understand that our fundamental social needs are all the same regardless of age, race, disability, etc.
Over 160 million people live with chronic diseases and disabilities in the U.S. That's nearly half the population according to the 2020 census! The pandemic devastated the disability community and the National Council on Disability found that COVID-19 posed unique problems and barriers to people with disabilities. In addition, we recognize that the pandemic was also a mass disabling event, creating new chronic medical challenges for many folks who contracted the virus. This is an undeniable opportunity to re-evaluate pathways of care for the disabled community.
Disability justice is more critical than ever in lieu of SCOTUS rulings in June that eroded environmental and reproductive protections for millions. Through our multifaceted initiatives at The Center for Cultural Power, we strive to create pathways to liberation through collaboration. Cultural Power centers Black, Indigenous, Latinx, and Asian American Pacific Islander artists; as well as Queer, Trans, Migrant, Undocumented and Disabled artists in our cultural and narrative strategy work. We understand from our collective lived experiences that access isn't an aesthetic. Through our Care Economy work, we've committed to creating intersectional, cross-disability spaces that allow us to counteract the isolation and hyperindividualism of white supremacy.
Safeguarding those most deserving of our collective care helps us to embody realities that increase disability representationand accessibility in public learning and cultural spaces. Throughout the month of July, we'll be amplifying the ways in which our differences strengthen our communities through digital storytelling, and artist showcases. Most importantly, we'll learn more about the history of the movement through the lenses of those on the front lines of Disability Justice together.
Artists we follow and love to amplify:
@LiberalJane | @Emulisfy.Art | @BrownRoundBoi | @SinsInvalid
Featured artwork by Emulsify for our Care Infrastructure project in collaboration Caring Across Generation.
Image description: An illustration portrays an outdoor scene with mountains in the background, clouds in the sky, yellowing leaves on trees, pink flowers budding, and bright green grass. Four people of all shades, shapes, and sizes are spread out on a yellow picnic blanket listening to music, eating, and watching a baby play. Beyond them are more people of color enjoying the landscape. One cartwheels as a person in a wheelchair takes their photograph while having their hair braided. An elder with a cane and a young person walk as if approaching them all.