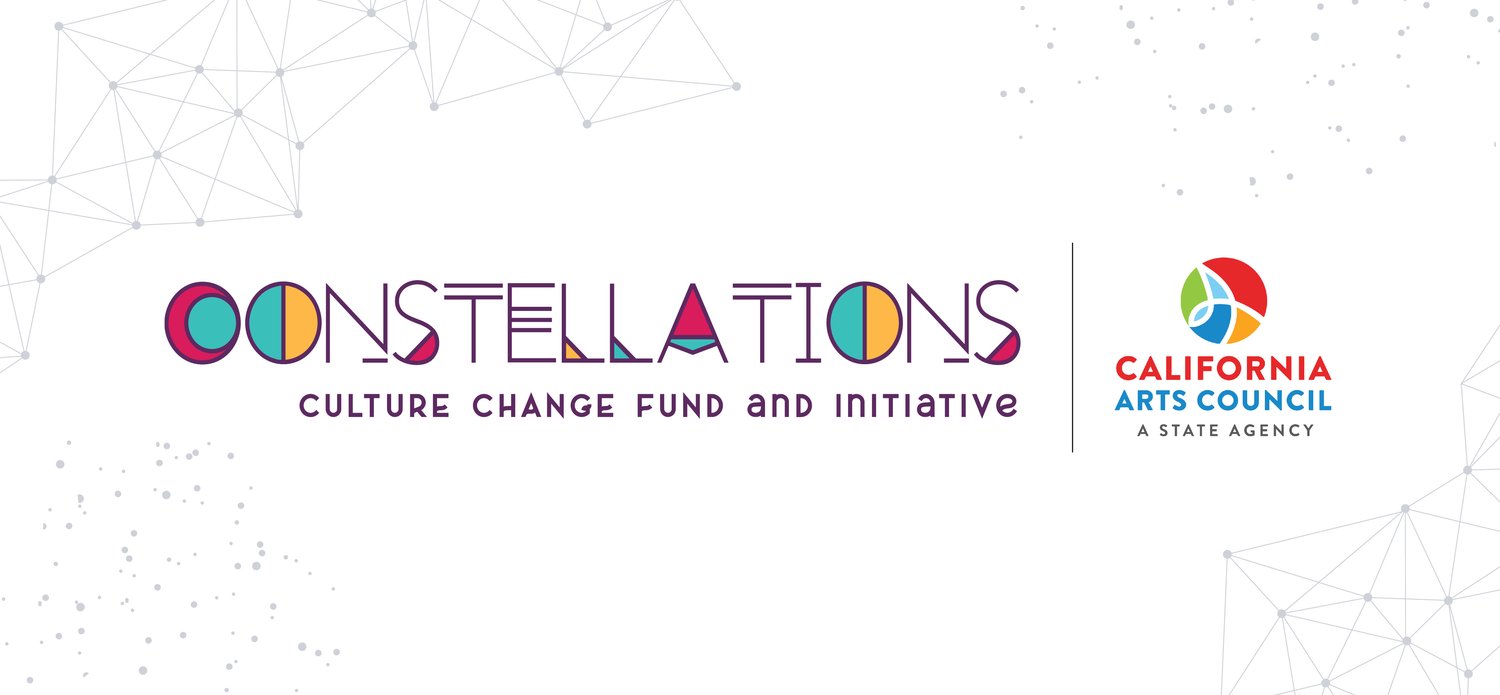 Building Collective Power
The Center for Cultural Power
November 14, 2022
The Center for Cultural Power's field building work has expanded over the past few years as we organize with BIPOC Artist Disruptors, Culture Bearers, and cultural strategy organizations working at the intersections of art, culture and social justice. By accelerating a shift in worldview from domination to liberation, collaboration, care and interdependence, we can change and strengthen communities. We do this through programs that give power to organizations and artists in communities that need it most.
The proven success of the Constellations Culture Change Fund and Initiative's work has brought us to the exciting launch of the Constellations x California Fellowship! If you are a Californian Artist Disruptors or Culture Bearer (artists and carriers of ancestral knowledge who weave past, present, and future stewardship of land, culture, community, and spirit), based in these zip codes, we invite you to apply!
Qualifying projects must advance one or more of the following core Constellation Narratives, and one or more of the California Arts Council's areas of impact; the Constellations X California Fellowship is designed to increase: (1) public health awareness messages to stop the spread of COVID-19; (2) public awareness related to water and energy conservation, climate mitigation, and emergency preparedness, relief, and recovery; (3) civic engagement, including election participation; and (4) social justice and community engagement.
As part of the Constellations Culture Change Fund and Initiative, and in association with the CAC, the fellowship provides 2 Artist Disruptor and 2 Culture Bearers with a full-time salary of $120,000 over the 18-month period and generous benefits from the Center for Cultural Power, for the duration of the fellowship in order to partner with a cultural organization and create place-based projects and cultural practices that build narrative change in their communities.
Applications for the fellowship are open until January 4, 2023 at 11:59pm..
Fill out the online application today and tell us your vision.
Have questions? Check out our Q&A video! For additional info and assistance, please contact us by email at constellations@culturalpower.org
This activity is supported in part by the California Arts Council, a state agency. Learn more at www.arts.ca.gov
**Please note that some information is subject to change at the discretion of the Center for Cultural Power.*