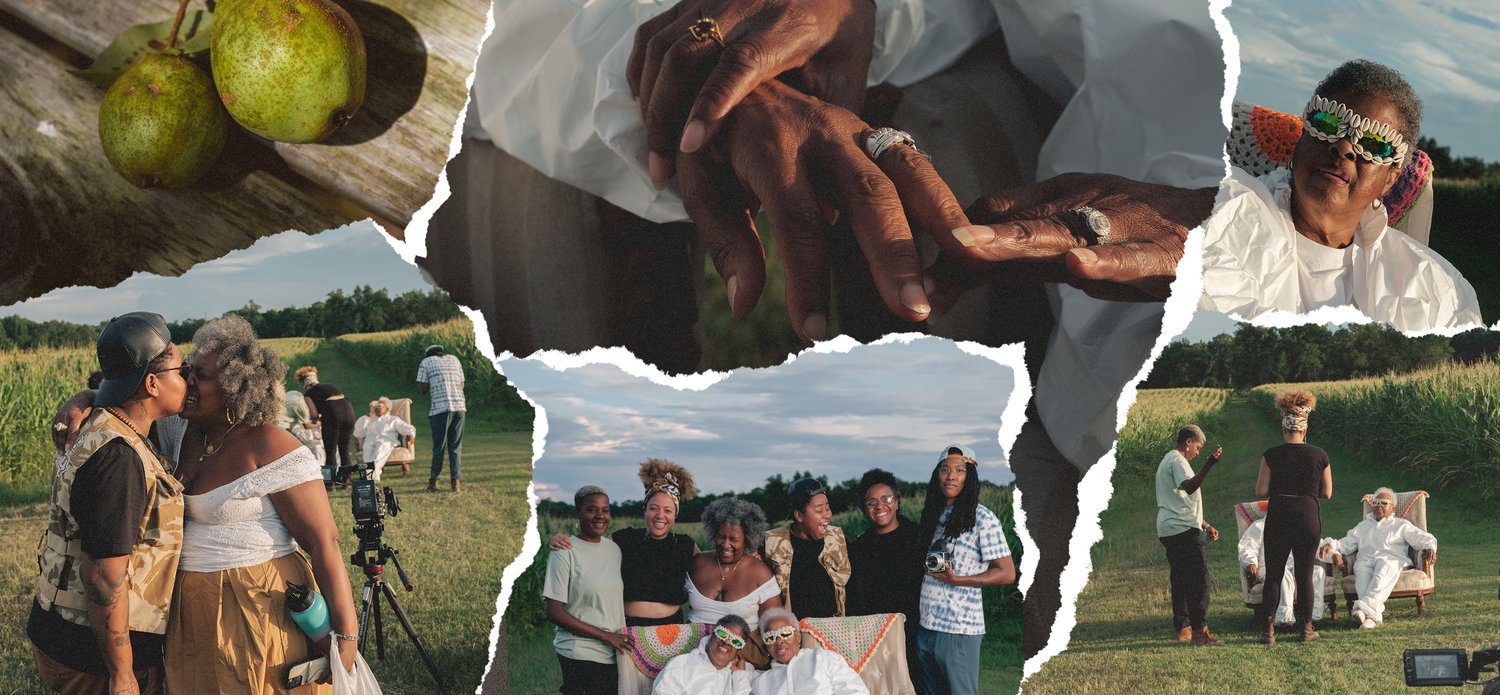 Black Queer Femme Led Climate Solutions
The Center for Cultural Power
April 07, 2023
The protection of our ancestral lands is the first step to a just future for us all and understanding the link between racial justice and taking action against climate crisis is imperative. Often in conversations around climate change, impact, and solutions, the voices most often centered are those of white environmentalists. There seems to be no shortage of insight on what has brought us to this time and when offering solutions, words from those most impacted by our unprecedented climate crisis are seldom ever heard. This is where Jeannine Kayembe-Oro, our Sr. Program Manager of Climate comes in!
Jeannine's work extends across Turtle Island and into communities occupied by people of the global majority and members of several diasporic nations. Connecting community is something she does with intention and her personal background in the arts and film industry has allowed her to connect a deeply rooted network of Black Queer emerging artists to Black land stewards. Her belief in the power of Black Queer Femme Led Climate Solutions is so great that she reached out to the aunties of Mt. Pleasant Acres Farms, Donna Dear and Paulette Greene, and turned to her wife Charlyn to bring a passion project to life.
When asked, Jeannine shared that she and Charlyn felt called to create The Aunties after knowing Donna and Paulette for over six years and having multiple opportunities to work and camp on the land. They'd heard so many stories of how the farm came to be, and what historical accounts of the land there were, and wanted to honor the knowledge that had been passed onto them. Their journey ahead seemed clear but coordinating with elders and honoring the legacy of Harriet Tubman and her work through The Underground Railroad took time, patience, conflict, and intention.

As the film's framework began to take shape, Jeannine and Charlyn called on community to help this collective vision come to life. When choosing their production team, they called on Masli Dukan to be Assistant Director because of their previous work with beloved elders like Octavia Butler, Maryland natives Sweet Corey-Bey and Beverly Price Unit, a classically trained bassist requested by The Aunties specifically, and striking photographer respectively, Imani Dennison whose cinematic skills and experience brought the film to fruition, and The Center for Cultural Power's own Editorial Manager and resident Detroit-area melody maker, Ana Gomulka.
Black queer femme-led climate leadership is something that hasn't been highly documented among our elders. It's crucial that we make time to honor their presence, leadership, sacrifices, and experiences because they expand narratives around climate solutions and leadership. When QTBIPOC femmes step forward to protect and safeguard ancestral lands, they're leading the way to the frontline for a just future for us all.
Images by Diante Jenkins and Beverly Price, design by Loisse Ledres