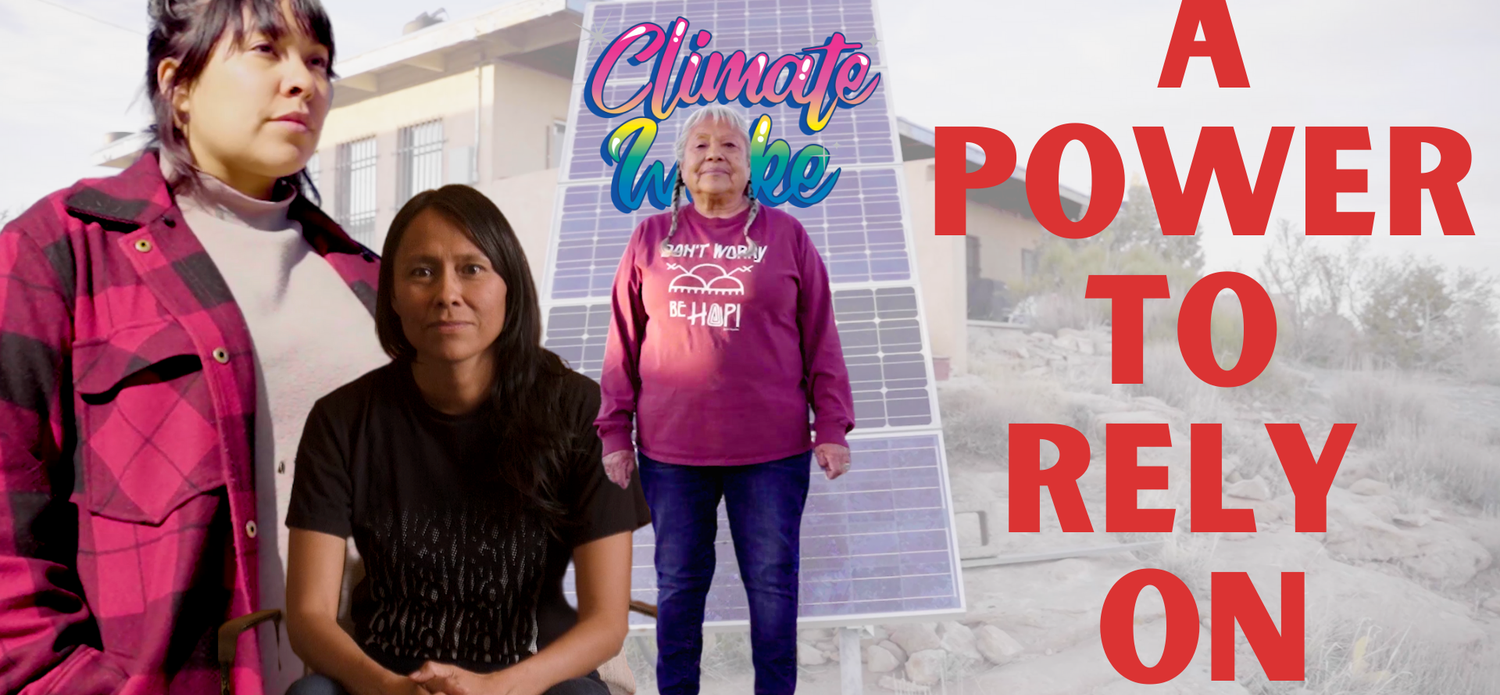 A Power to Rely On
The Center for Cultural Power
July 16, 2020
The majority of US homes without electricity are on Native land, but historical resilience breeds innovation. By investing in Native Sovereignty, we can break down the barriers to utility access faced by Indigenous communities and open the door for sustainable, environmentally just solutions to modern electricity and fossil fuels. For people like Janice Day (Hopi), solar power can provide mobility and access to critical natural resources without exploiting the environment. Throughout history and today, Indigenous women are leading the way in renewable alternatives that honor and protect biodiversity.
The Center For Cultural Power's second Climate Woke video - A Power to Rely On - follows host Layel Camargo on a trip to Arizona to meet with Indigenous women leaders and break down:
~ benefits of solar power in tribal communities,
~ the growing need to divest from fossil fuels, and
~ ways that we can learn from the wisdom and climate leadership of Native women.
Climate Woke, a new series of social-friendly videos, highlights the experiences of the frontline communities most impacted by climate change and environmental devastation. Host and investigative enthusiast, Layel Camargo, uses satire, comedy, and critical hope to amplify the realities of those facing the brunt of the climate crisis, and offers collective solutions for a more sustainable future. #ClimateWoke is a Climate Story Lab fellow, and was named to the Grist 50 and YBCA 100 list of changemakers.
Get Climate Woke!