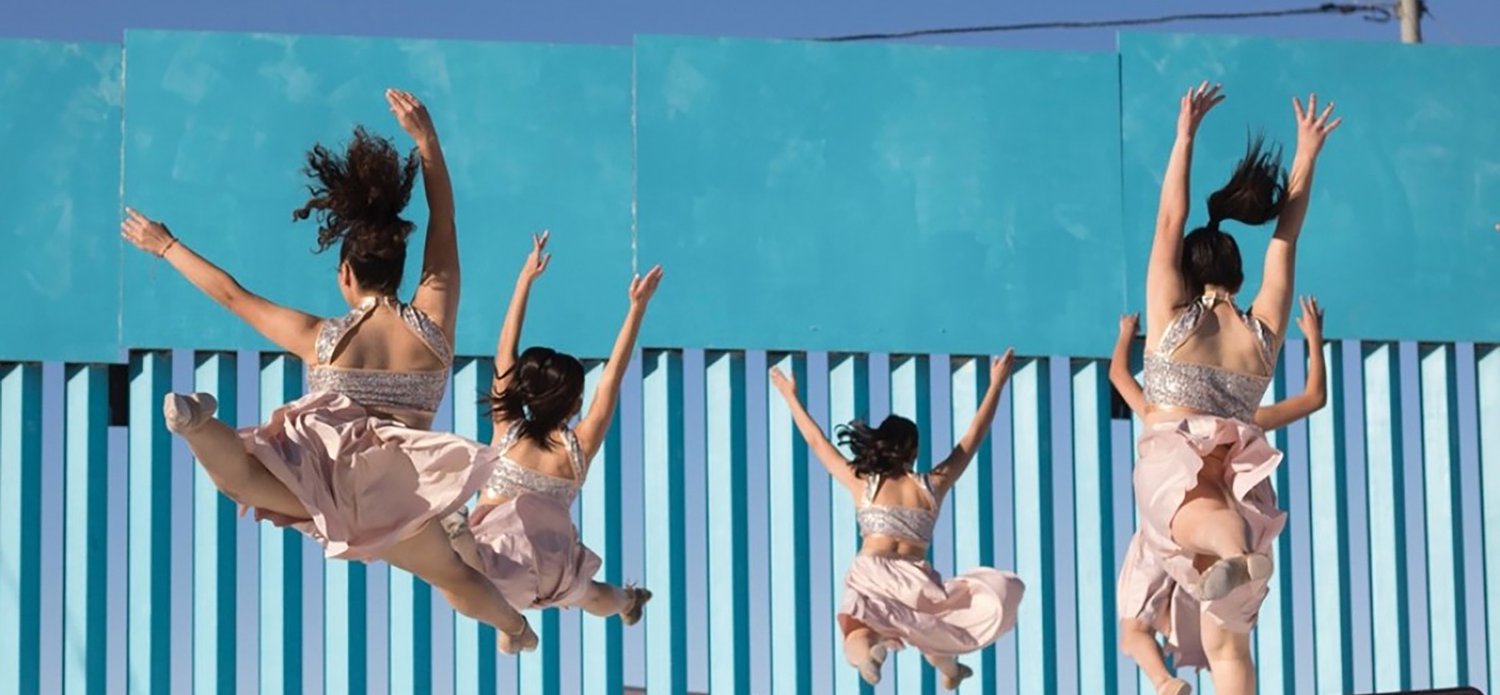 Reclaiming the Border Narrative Project
The Center for Cultural Power
October 01, 2021
The Reclaiming the Border Narrative Project: Shifting Perspectives on Immigration by Celebrating Binational Communities
Art and culture makers are unleashing their creative superpowers to transform the way we view the US-Mexico border. For too long, the story of the border has centered violence, distress, and surrender. Those who live there know there is so much more -- a trove of lived experiences. How might we amplify border voices to shift the narrative? We do it through the collective activation of cultural power that understands the border is not only transit and migration; it is also home to long-standing binational communities.
The Reclaiming the Border Narrative Project launched In spring 2020 as a partnership of the Ford Foundation with Borealis Philanthropy, The Center for Cultural Power, the National Association of Hispanic Journalists, and the National Association of Latino Arts and Cultures. The three-year effort aims to expand perceptions and enable impacted communities to share narratives about the border. Cultural Power is contributing our expertise in long-term narrative strategy, how to work productively and ethically with creatives, and how to tell affirmative, nuanced stories about the border.
"It's clear that culture and stories shape national policies about immigration," says Favianna Rodriguez, cultural strategist and president for The Center for Cultural Power. "For too long, our country's dominant story has been one of criminalization and dehumanization, which has led to children and families being held in cages. The Center for Cultural Power is honored to build the cultural capacity of artists and pro-migrant organizations to create, amplify and normalize a different kind of culture that's welcoming to immigrants and can move us away from a punishment economy."
At its heart, Reclaiming Border Narratives aims to mobilize immigrant rights movement groups, artists, and writers to organize and capture stories reflecting impacted communities, shifting away from a deficit-framed narrative of the border and towards one that holds the joys, aspirations, and struggles on both sides of the border.
"We delivered orientations, workshops, and one-on-one guidance to cohorts of artists and movement groups in this critical onboarding phase. We've built a framework for them to advance a new narrative about the border through creative projects. I'm blown away by the range, from short films about individuals with disabilities, to a concept album amplifying the Transfronterizx queer community on both sides of the border, to a photo exhibit by DACA youth," says Kat Evasco, Director of Artist Leadership for The Center for Cultural Power.
Take a look at their projects, in the project padlet.
As Reclaiming the Border Narrative moves into its second year, participants will focus on consistent networking and weaving collective messages across projects. Cultural Power will focus on smaller cohort spaces to uplift authentic narratives and create a creative brief that can be shared and accessed to create more cultural products.
With its roots as CultureStrike, Cultural Power has been working with border movement groups and artists to amplify the damage, the magic, and facts that coexist and complicate what the frontera means. We are committed to supporting the constellation of stories that connect to make a much brighter narrative.
Reclaiming the Border Narrative is an effort to penetrate and shape the national attention on migration and the United States-Mexico border by supporting authentic storytelling by affected communities on the cultures and socio-political dynamics that comprise the region. Funding will enable immigrant rights advocates, artists, writers and organizations to work over the next three years to organize and preserve stories reflecting the dignity and truth of border communities, connecting and empowering them to center their own narrative on their terms and in their voices. -Ford Foundation