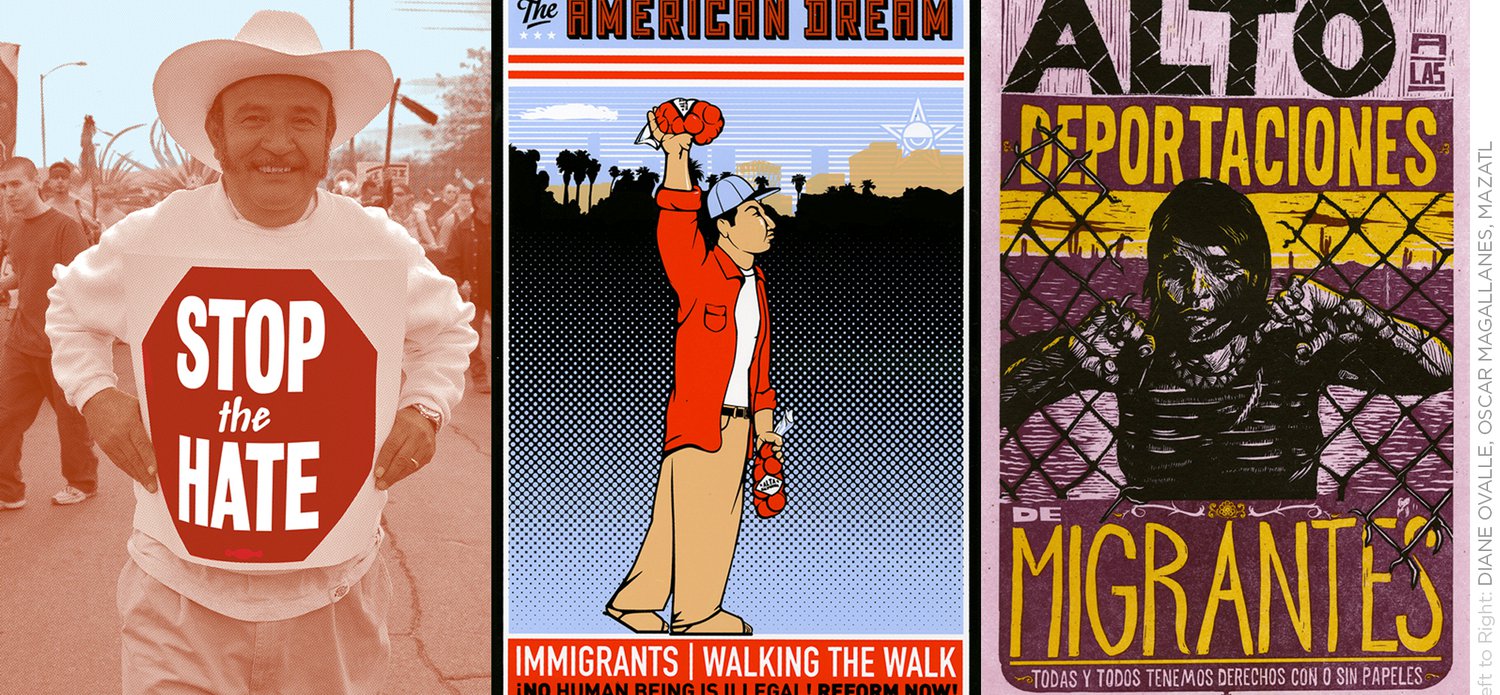 Migration Now: Print Portfolio
The Center for Cultural Power
April 16, 2020
Migration is a phenomenon, not a problem, something that simply is. The right to migrate and to move freely is our human right. When societies restrict or choke off the movements of their citizens, they end up doing the work of a dam - they generate power and control floods, but in doing so, they destroy life and wreck the surrounding space.
Migration Now is a portfolio that re-imagines migration as an inevitability. All migration starts with social relationships. When people move, they are going either towards their families or communities, or more often, away from them. They move to help their relatives, or support them by leaving. People migrate in search of opportunity, or to escape their past, or to simply survive. Migration is fundamentally about our right to move freely across planet Earth, in search of our fullest and best selves.
Many of the artists involved in the 2013 Migration Now portfolio are students of the great traditions of political printmaking, such as Mexico's Taller de Grafica Popular and the street graphics of revolutionary France in 1968, roots that inform the works included here. Contributors to the portfolio believe that when we share our images and tell our stories, we illustrate the human struggle and can shift culture. When it comes to migration, the discourse rarely focuses on the stories of real people trying to succeed; instead, the frame is dominated by criminality and punishment. Migration Now moves us in a new narrative direction.
In addition to the members of Justseeds (like Mexican Anarchist block-printer and muralist, Santiago Armengod, Bay-Area Xicana activist and printmaker, Melanie Cervantes, curator and propagandist, Josh MacPhee, and Indigenist University of Michigan professor, Dylan Miner), participating artists include former Minister of Culture for the Black Panther Party, Emory Douglas, Undocumented DREAM Act agitators, Julio Salgado and Felipe Baeza, and Chinese-American visual artist and designer Imin Yeh. Others involved include renowned cartoonists, labor organizers, street-art provocateurs, and culture workers from across North America. More than half of the participating artists are members of the Justseeds Artists' Cooperative.
- Co-organizers, Favianna Rodriguez & Roger Peet