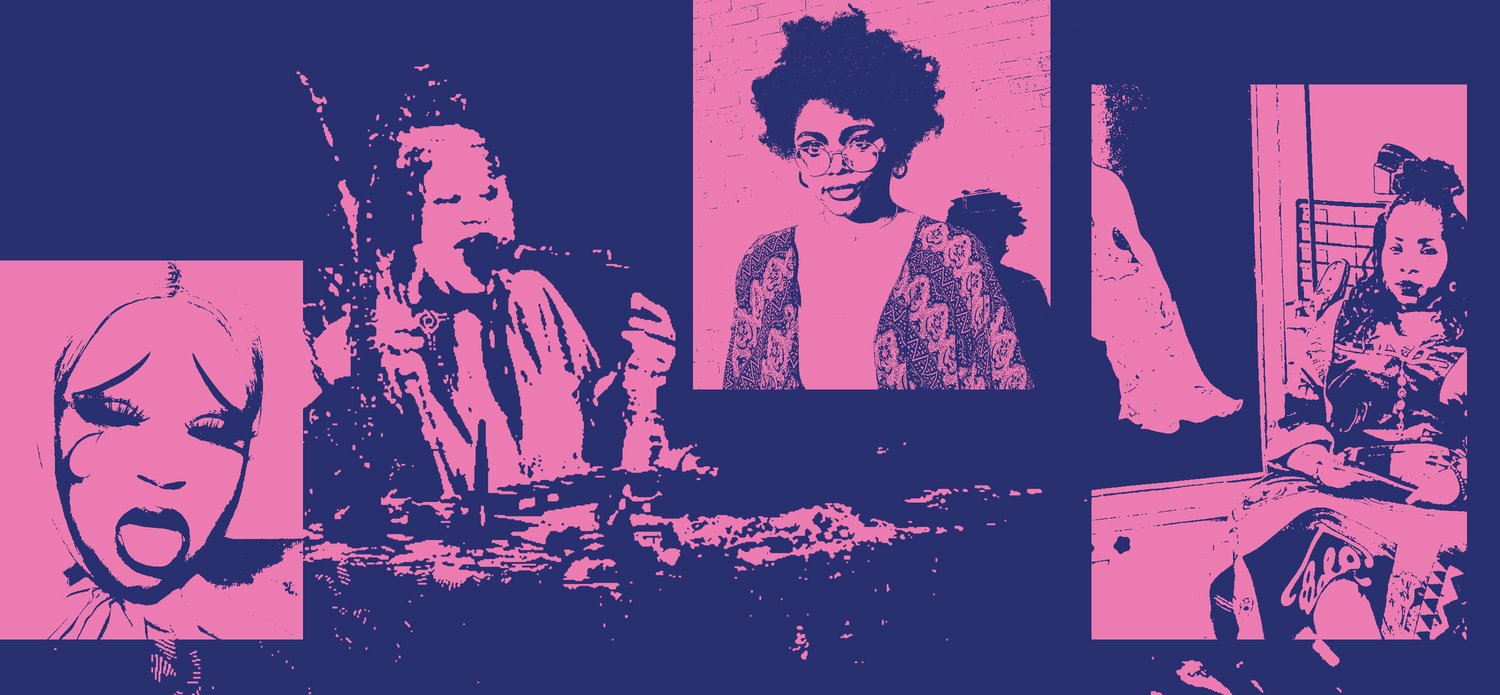 Black Heroes Month
The Center for Cultural Power
February 22, 2023
As sure as the Sun, we look forward to Black History Month each year as a time of illumination and celebration for the radiance and life-giving power of Blackness and the African diaspora. This year, The Center for Cultural Power has centered our focus on themes of coalition building, the power of intergenerational connection, and celebration of the whole of the Black experience, not as a monolith, but as a constellation of culture and community.
We're excited to share the work of four amazing artists that we've had the pleasure and privilege of collaborating with this Black History Month.
Afi Ese (she/her) is an African American contemporary realist and figurative narrative artist living in Houston, Texas. She holds a M.S. in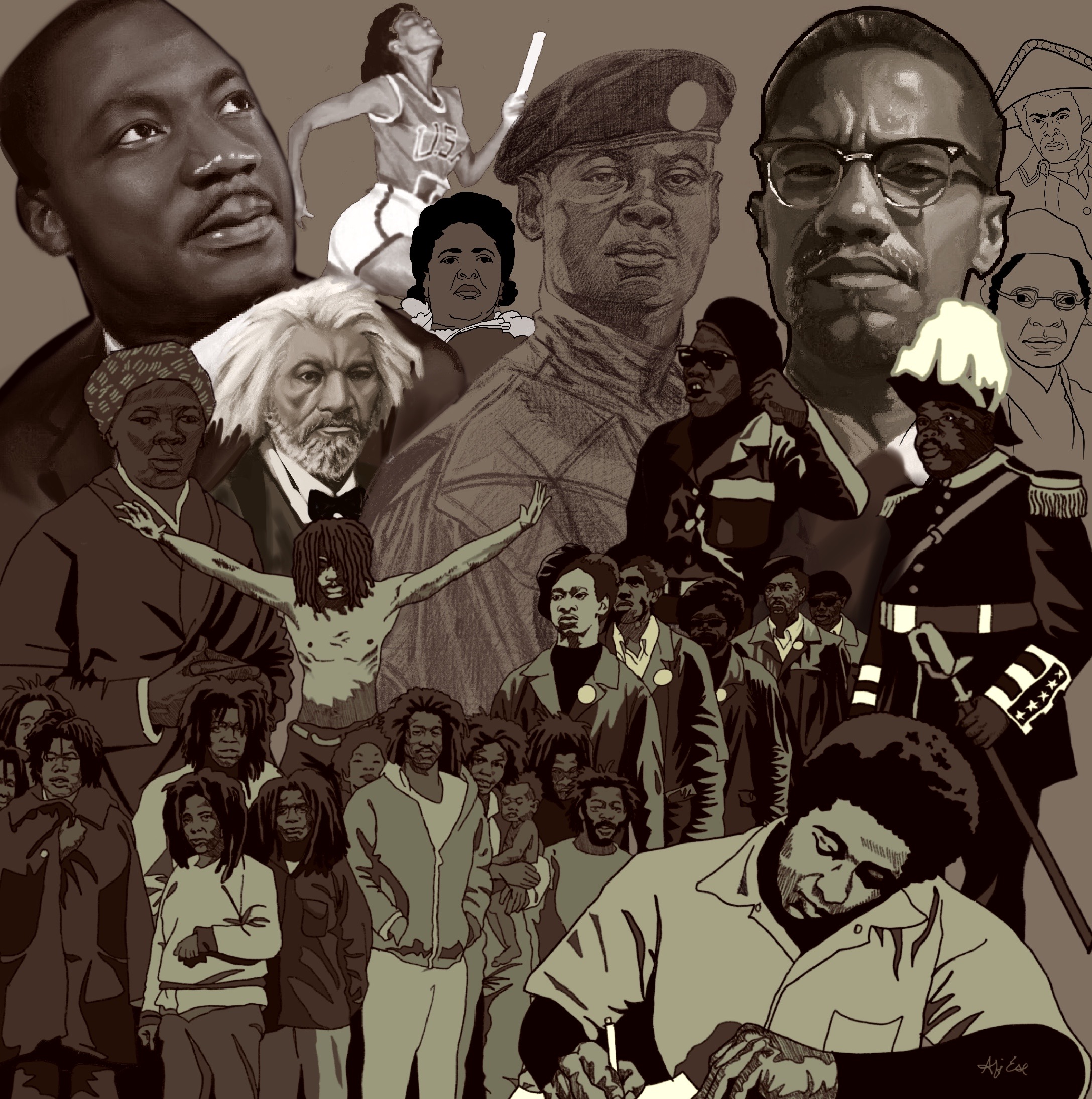 forensic psychology with a concentration in juvenile art therapy. Ese's work focuses on Black portraiture while representing and venerating West African diasporic history with an emphasis on generational trauma and triumph in rural Black America. Her paintings are conceptualized narratives of the African plight through the eyes of a self-aware Black American.
Afi identifies as a disabled artist who is wheel-chair dependent and views artistic ability as a mental skill just as much as a physical skill and aims to show others with disabilities that they can find catharsis and relief through art. Most recently, Ese's works were shown at the Museum of Science and Industry in Chicago, IL and EXPO 2021 at 500X Gallery in Dallas, TX where she won the Juror's Choice Award.
Angel Bat Dawid (she/her) is a Black American Composer, Improviser, Clarinetist, Pianist, Vocalist, Educator and DJ. In 2019 she released her debut album "The Oracle" with Chicago label International Anthem Recording Co.. Recorded using only her cell phone in various locations, the album received wide-spread critical-acclaim with Pitchfork declaring it, "a vibrant, spiritual, free-jazz document of black life as it stands today." Known for her prowess as a bandleader and performer, Angel has composed and performed several live pieces including "Requiem for Jazz" at the Hyde Park Jazz Festival and "Peace: A Suite for Skylanding," commissioned by the Art Institute of Chicago for Yoko Ono's outdoor Skylanding installation both in 2021 and 2022. She tours globally with her septet "Tha Brothahood," with whom she released the album "LIVE" in October 2020, which received numerous accolades, including making NPR Music's "Best Albums of 2020" list and Pitchfork's 'Best New Music'. Angel also leads the all- Black woman ensemble, "Sistazz of the Nitty Gritty". As an educator, Angel teaches her "Great Black Music" course at Cook County Juvenile Temporary Detention Center through Old Town School of Folk. She is clarinetist in Damon Locks' Black Monument Ensemble, and she hosts a monthly music show on NTS Radio.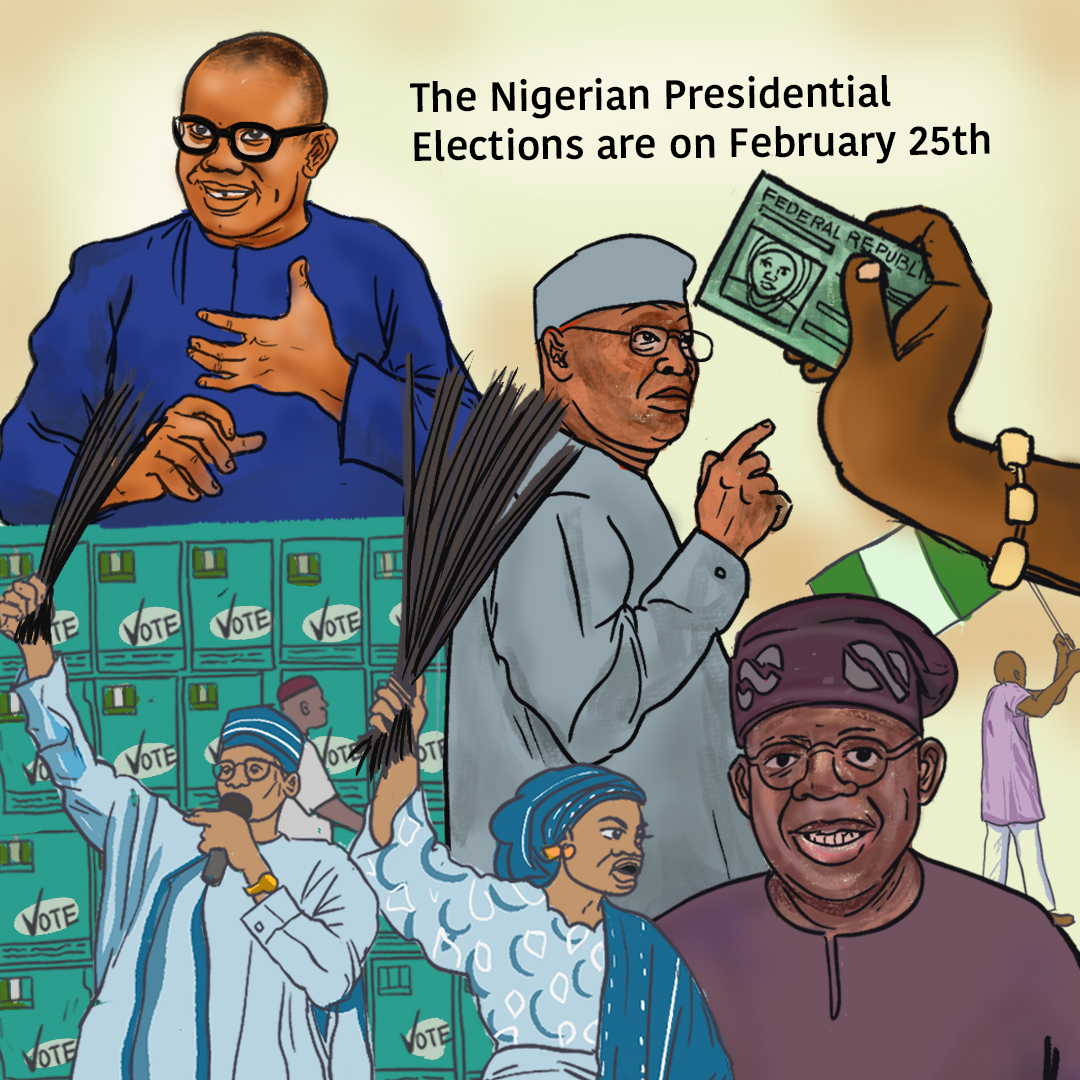 Ayo Sunasi (she/her) is a Nigerian illustrator & visual artist creating socially conscious art through colorful & lighthearted drawings. She has a BA in Studio Art & Economics from Vanderbilt University in Nashville, TN. This February, Nigeria hosts its presidential elections and, being away from home, Ayo's intersectional experience as an immigrant became her inspiration for her cartoon illustration that expresses the complexities of witnessing her home go through major political change.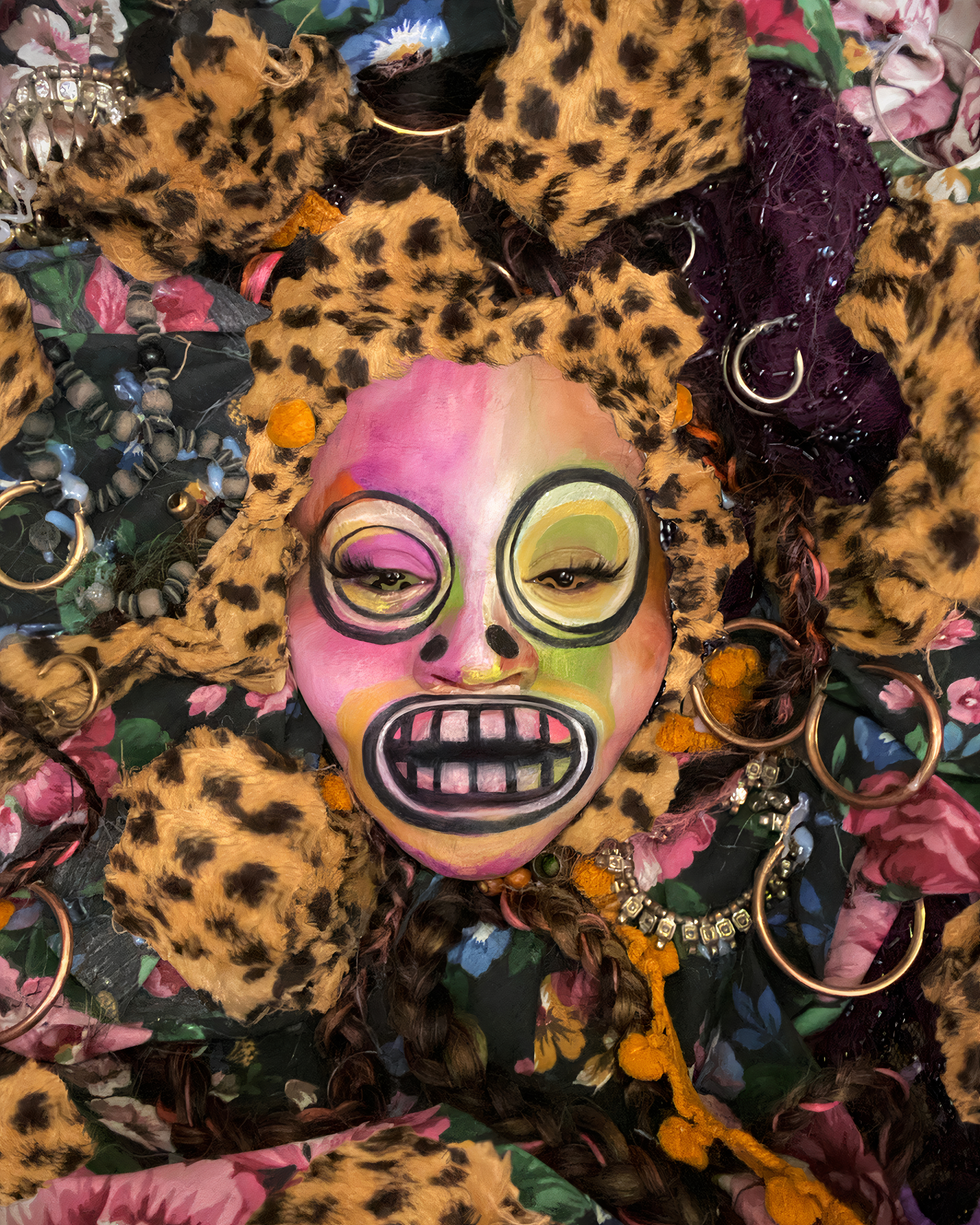 Cae Monae (she/her) is a Digital Artist with a focus on cosmetic design, music production, and fantasy. Born in Ohio, she studied music and graphic design before moving to Chicago in 2012. There, she penetrated nightlife where she took the microphone to bring a new genre of performance to the scene. Today, she explores a new life of creation that combines cosmetics, music, and fashion into a transgressive fantasy she envisions for the future of expression.
While accepting this commission project, she spoke powerfully of the lineage of Black creators to repurpose materials, emphasizing the resourcefulness of our community and naming this as an inspiration in her work. About her art piece, she shared: "I always cherished the homes of my Mothers. The animal prints, beaded fabrics, braiding hair, florals, and jewelry. Their homes were covered in paintings by icons like Faith Ringgold and Jean-Michel Basquiat. This piece is a collection of memories and stories of our history: Black Trans History.".
Our celebration of Black History does not end on February 28th, but continues intentionally and radically throughout each day in our intersectional work at the Center for Cultural Power. We encourage you to explore some projects created by and centering Black artists below, released throughout our years of advocacy and cultural strategy.